A Word from Lorna Stark and David Lee
April 5, 2020
Dear Fellow Parishioners:
First, we hope that you are all safe, well and coping under the current circumstances. We miss seeing all of you, Bishop Sanchez, Fr. Passenant, Fr. Antonin and Msgr. Cunningham each week at Mass. Even though we cannot be present and together, our parish continues to have costs to operate.
We extend a sincere thank-you to those of you who have signed up at this time and before now for online giving. We take this opportunity to remind everyone that a great way to continue supporting our parish is to contribute through automatic deductions from your bank account or by charging it to your credit card. It is very easy to set up and you can stop and start it anytime, so when we all return to our usual Sunday Masses (our prayers answered!) and you want to use your envelopes again or put cash in the basket you can just turn off the online contributions. You can set up an account online to donate on a weekly or monthly basis or make one-time donations without creating an account. Please include your envelope number if possible.
OLQM uses Parish Giving, a national online-giving website for parishes.  The links below will take you automatically to a log-in page for OLQM Parish Giving. Just click the logo or use the on-screen QR Code.
---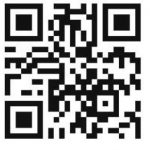 Log in to Parish Giving for OLQM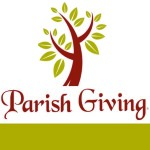 Get the Parish Giving Phone App
Parish Giving also has a smartphone app available in the App Store or Google Play, which makes it even easier. We use it all the time for when we know we will be traveling (but not anytime soon ☹️).
---
Please remember your parish during these difficult times, even though we cannot attend Mass in person or even visit our beloved church to say a quiet prayer or light a candle. We must help to sustain OLQM so that it too is not a victim of COVID-19.
We know there are many who will be impacted financially by this difficult time, so we are not suggesting that it will be easy to maintain your usual giving. We all give what we can and sometimes we give in ways much more important than the "almighty dollar." Even if you can't maintain your giving, please keep praying for all of us and your parish family so that we all make it through this, even if all we have is our health. Hopefully the parish doors will soon be swung wide open again for all of us to greet our parish family with a proper sharing of peace and the blessed Eucharist.
Sincere and heartfelt thank you,
Lorna Stark
Chair of the Parish Finance Committee
David Lee
Chair of the Stewardship Committee