Clothing Donation Truck
Save These Dates!
The St. Vincent de Paul clothing donation truck periodically visits Our Lady Queen of Martyrs a few Sundays out of the year, accepting donations of new and gently used clothing and shoes for men, women, and children. Used items must be clean and in wearable condition. (Please do not give stained, ripped, worn-out clothes.)
Clothing donations will be accepted on these designated days only, during the times noted. Dates may be subject to late-minute change; watch the bulletin for any updates the week before the scheduled visit.
Drop-off dates (all dates are Sundays, from 9 a.m. to noon)

2022
March 6
June 19
September 25
November 13
You will see the truck parked in front of the Ascan Avenue church entrance. Thank you for your generosity.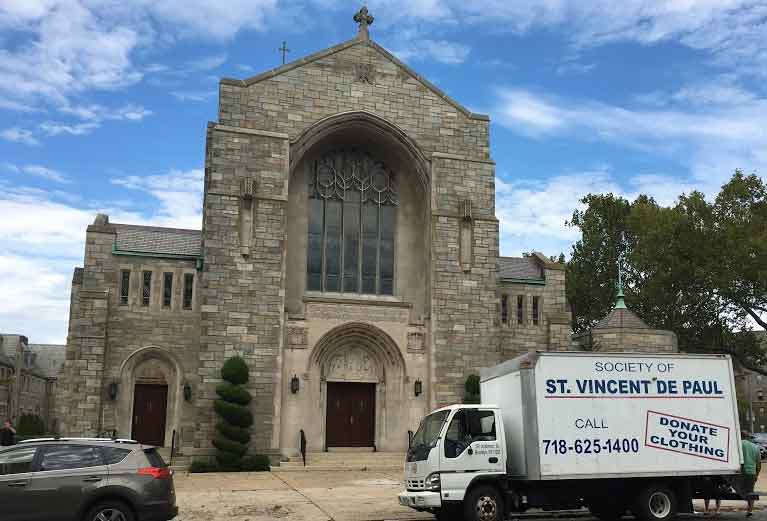 For More Information:
This helpful article from Aleteia asks that you think for a moment about what you are giving and why.
Save
Save
Save
Save
Save