We want all families to acquaint themselves with the 9 am Family Mass offered by our parish every week and the resources that are available to our children through our Religious Education programs.
The Family Mass presents the Children's Liturgy of the Word for children ages 4-9. This Mass includes the Children's Dismissal: The children are dismissed after the opening prayer and proceed to the rectory parlor, where they hear the same readings the congregation hears, proclaimed at a level the children are able to understand. Readings are presented along with special activities–using stories, illustrations and arts and crafts–to help them experience God more clearly in their young lives.  The children then rejoin their parents and the parish community in the Church for the Liturgy of the Eucharist after the Prayer of the Faithful.
Children's Choir at OLQM
Periodically the Children's Choir at Our Lady Queen of Martyrs performs the music at our  Family Mass.  All of the children of the parish and their families are invited.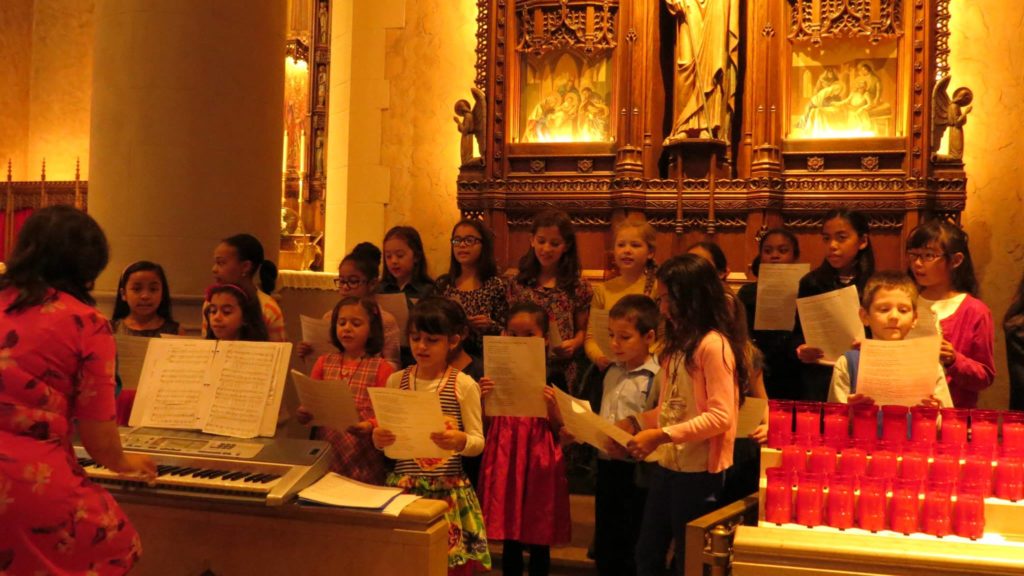 Contact
Deacon Thomas Jorge
Director of Religious Education
Phone: 718-263-0907
Email: olqmreled@gmail.com
Office Hours
Tuesday: 9:30 am – 3:30 pm
Wednesday: 9:30 am – 4:30 pm
Thursday: 9:30 am – 3:30 pm
(or by appointment)