TODAY'S MASS
Daily Masses are being celebrated in our Convent Chapel at 8AM and 12:05PM this week. If unable to attend Mass in person, we recommend the 8AM livestreamed daily Mass from St. Joseph Co-Cathedral. Scripture readings for today's Mass
WELCOME BACK TO MASS!
Daily Mass at 8AM and 12:05PM. Location: Convent Chapel (entrance across from the outdoor Mary statue)
Weekend Masses at regular times: 5PM (Sat.), 9AM, 11:15AM and 1PM. Location: McLaughlin Hall (capacity 150 people at each Mass)

Gathering in the Convent Chapel and McLaughlin Hall is necessary for the time being while major repairs in the church are underway. To remain safe and protect everyone, we ask all entering the worship space to please abide by the new procedures and CDC norms that we'll be following. READ MORE
---
SUNDAY MASS OF JULY 5


---
Monday and Thursday Devotions
Recite the Novena Prayers with us on Mondays. Join for Adoration and Benediction on Thursdays. (Click the circle in the upper left to subscribe to our YouTube channel).
Thank You for Your Parish Giving Online SIGN UP HERE
We are very grateful for those who have signed up for online parish giving. If you have any problems using online giving or setting up your donations (one-time or recurring donations), please call the support line: 866-307-7140, M-F, 8:30AM to 4:30PM. Read More
---
Watch Sunday Mass at OLQM
Video recordings of Sunday Mass at OLQM are viewable here on our website. Please subscribe to OLQM Stewardship on YouTube for notifications and ask your friends and family to do so as well. We also provide a direct link to our Sunday Mass on Facebook@OLQMChurch.
General Intercessions for Sunday
---
PATHWAYS TO FAITH
Our newest webisode introduces two students who are entering the field of medicine to do service, and setting out on this journey with their faith. Thank you to all who contributed to this testimony of faith. MORE VIDEOS →
---
CATHOLIC SOCIAL ACTION

Reflections on Religious Freedom: On Christians in the Middle East. Read More →
Social Action Committee at OLQM. Read More →
CST 101 Videos: Catholic Social Teaching. Watch Here →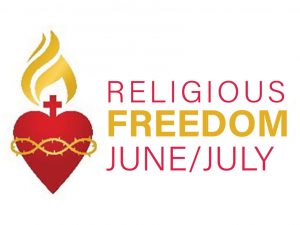 ---
FEATURED NEWS



From Our Pastor, Bishop Sanchez →
Faith and Politics  →
Diocesan News →
Clerical Abuse Claims →
COVID-19 Emergency News →
News in Pictures →
All News & Announcements →
---
---