UPDATE! The pastoral installation of Fr. Passenant was held during the 12:05PM Mass, June 17, 2023. Watch a replay of the Mass on YouTube.
****
BREAKING NEWS! We are delighted to announce that in June 2023, Father Francis J. Passenant will become pastor of Our Lady Queen of Martyrs R.C. Church. This appointment was made by Bishop Robert Brennan, Bishop of the Diocese of Brooklyn/Queens.
Nearly 10 years ago, on June 30, 2013, Father Passenant was named OLQM administrator after Bishop Paul Sanchez was called to serve as our pastor. After 11 years of prayerful leadership at our parish, Bishop Sanchez, who retired from auxiliary bishop duties in March 2022, will remain at OLQM as pastor emeritus in residence.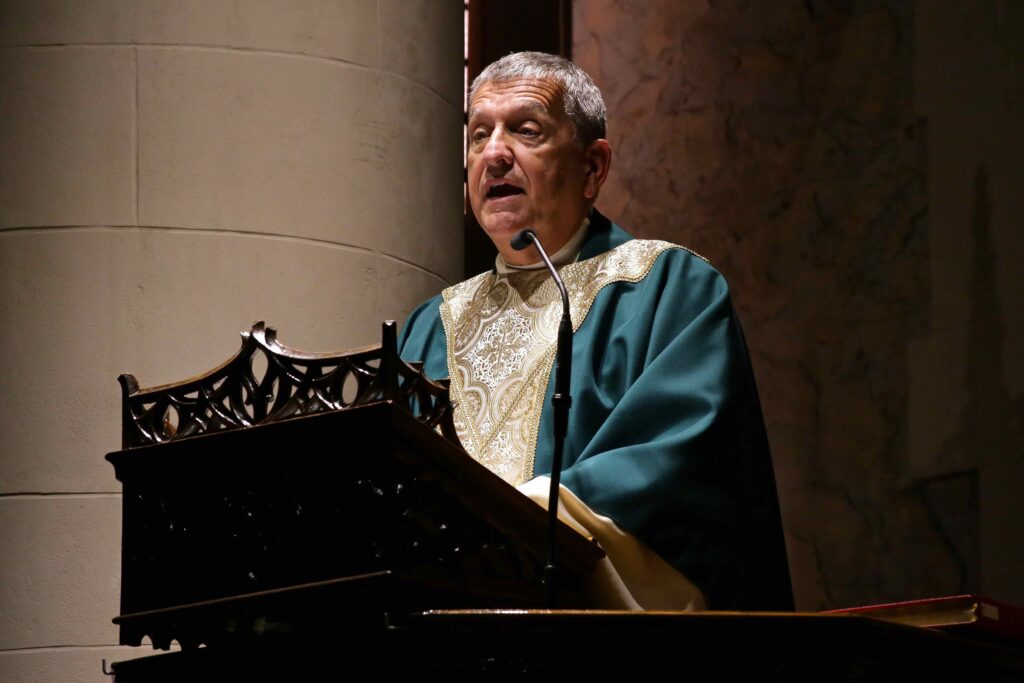 Ordained in February 1979, Father Passenant served his first 12 years as a priest in parish work and another 13 years as a chaplain for the New York City Department of Corrections. He came to OLQM in 2004 as an associate pastor under Monsignor Joseph Funaro. As parish administrator under Bishop Sanchez, he has been active in developing spiritual and social programs, refurbishing the parish facilities, and ensuring the fiscal operations of our parish.
In 2019, he was appointed by Bishop Nicholas DiMarzio as regional dean presiding over the nine Catholic parishes in Queens North Deanery #6.
We know Father Passenant will be aided by these many years of pastoral experience, and we pledge our full support to him! Join us in congratulating him. We will have more announcements in the coming months in preparation for June.