Faith-sharing groups engage in prayer, mutual support for one another, continued learning through reflection on Scripture, and outreach to share the mission of Jesus with others. Our parish has a few different groups meeting at different times; you may find one that fits your schedule. All groups welcome new members.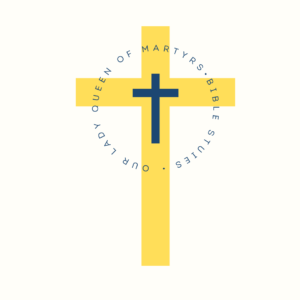 Sunday Morning Bible Study @ 10AM

This group is an extension of the Arise Together in Christ program. The group is currently discussing the Gospel of St. Mark. If you would like to join them on Sunday mornings, contact Noila Johnson: noilas@hotmail.com.
Monday Evening Bible Study @  7 PM

Monday evening bible study, Through the Word, is held 7PM to 8PM on Zoom! Beginning September 13, 2021, and over the next several months the group will engage scripture through the topic of "The Nicene Creed: Beholding the Fullness of Our Faith." For those interested in more information and joining on Zoom, contact Joe: josephterry@gmail.com.
Friday Evening Catholic Charismatic Prayer Meetings @ 7:30 PM
Group meetings consist of spontaneous prayer, scripture reading, and the exercise of charismatic gifts. Join in praying together and praying for each other especially during the difficult moments in our lives. Learn how God's word is alive and relevant in daily life. Currently on Zoom (Meeting ID: 2917352357 PW 031011) with updates to be announced.