On December 17, 2017, stop by to meet the Catholic Charities Mobile Outreach team.
The mobile unit of Catholic Charities Brooklyn/Queens (CCBQ) provides supportive counseling,
advocacy, referrals to resources such as community-based home care, and legal and mental health services. If you need assistance (or know someone who does) and want to learn what services and  resources are available through Catholic Charities, then stop by Mobile Outreach van when it visits our our parish on Sunday, December 17, from 9:30 a.m. to 2:30 p.m.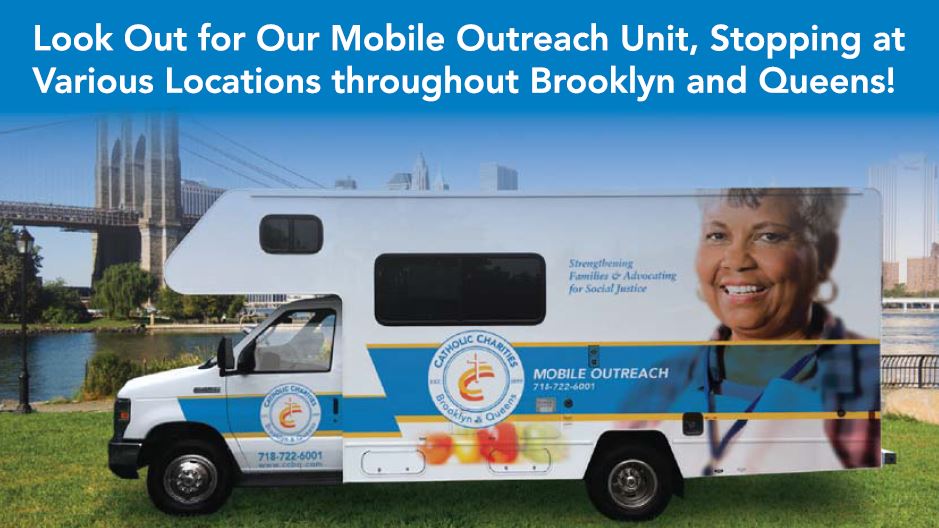 Additional Information
Catholic Charities Brooklyn/Queens also has these walk-in centers for obtaining services: