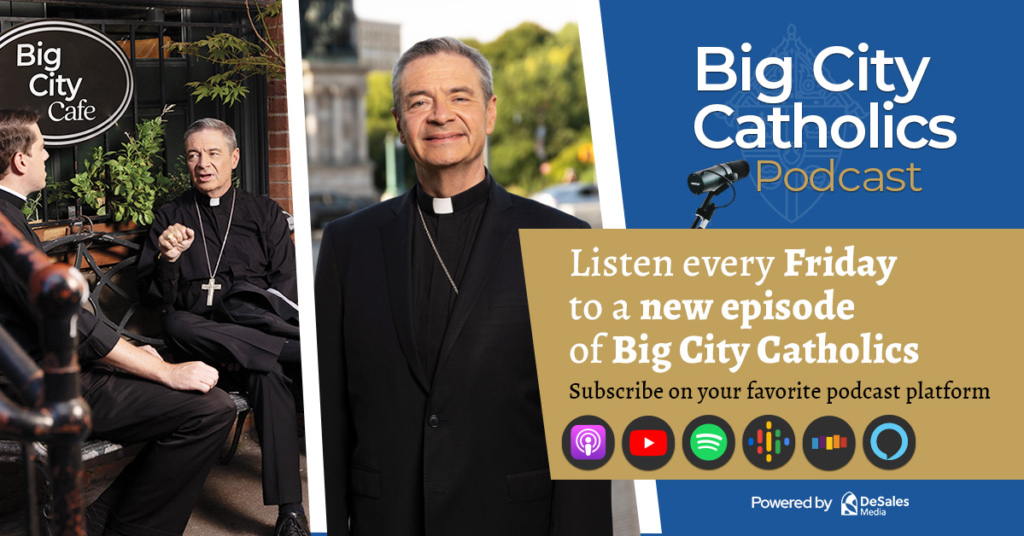 In search of a good podcast to listen to? Here's one. Every Friday, take time to tune in to a new episode of Bishop Robert Brennan's "Big City Catholics" podcast. The Bishop of Brooklyn/Queens and his guests discuss recent and upcoming events in the diocese and explore questions of faith that affect us as parents, friends, and professionals.
Listen on your favorite platform (Spotify, Stitcher, Apple Podcasts, Google Podcasts, and Amazon Music) or at podcast.dioceseofbrooklyn.org. Tell your friends!
Bishop Brennan also shares inspirational Sunday Scripture reflections on Facebook. If you follow OLQMChurch on Facebook, be sure to also follow Bishop Brennan. You'll find him at www.facebook.com/bishopofbklyn.