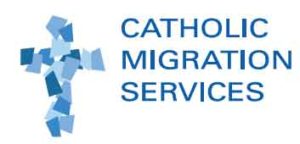 We are doing our best to keep people informed of federal immigration policy changes. The office of Catholic Migration Services (CMS), a subsidiary of Catholic Charities Brooklyn/Queens, has prepared helpful information for knowing your immigration options. This information is being provided in order to help explain new executive orders and activities by U.S. Immigration and Customs Enforcement (ICE) and the Department of Homeland Security (DHS).
NEW U.S. Government Policy Affecting Family-Based Petitions: In January 2018, the U.S. Department of State revised its "public charge" policy in the Foreign Affairs Manual (FAM), also known as "State Department Instructions on public charge." United States Citizenship and Immigration Services (USCIS) is also proposing changes to the federal government's long-standing public charge policy. Read the full Immigration Update on Public Charge (pdf, March 22, 2018).
CONTACT CMS:

For additional  information on immigration legal assistance, call the CMS office at 718-236-3000, or the Queens office at 347-472-3500, or visit their website: www.catholicmigration.org. CMS also offers training programs and naturalization workshops periodically in various churches and community centers in Brooklyn and Queens.
PAST CMS UPDATES (most pdf files):

Save