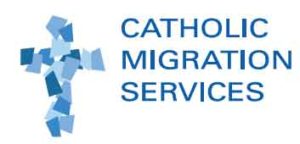 We are doing our best to keep people informed of federal immigration policy changes.
The office of Catholic Migration Services (CMS), a subsidiary of Catholic Charities Brooklyn/Queens, has prepared helpful information for knowing your immigration options. This information is being provided in order to help explain new executive orders and activities by U.S. Immigration and Customs Enforcement (ICE) and the Department of Homeland Security (DHS).
NEW: Download the one-page summary of recent changes to Temporary Protected Status (TPS) for Honduras, Nicaragua, and Haiti. TPS designation will expire July 2018 for Hondurans, January 2019 for Nicaraguans, and July 2019 for Haitians. CMS asks us to support critical humanitarian protections.

Advocate on Behalf of TPS Recipients from Honduras, Nicaragua, or Haiti (pdf, as of December 2017)
Contact CMS

For additional updates and other information on immigration legal assistance, call the CMS office at 718-236-3000, or call the Queens office at 347-472-3500, or visit their website: www.catholicmigration.org. CMS also offers training programs and naturalization workshops periodically in various churches and community centers in Brooklyn and Queens.
Additional resources:
Save