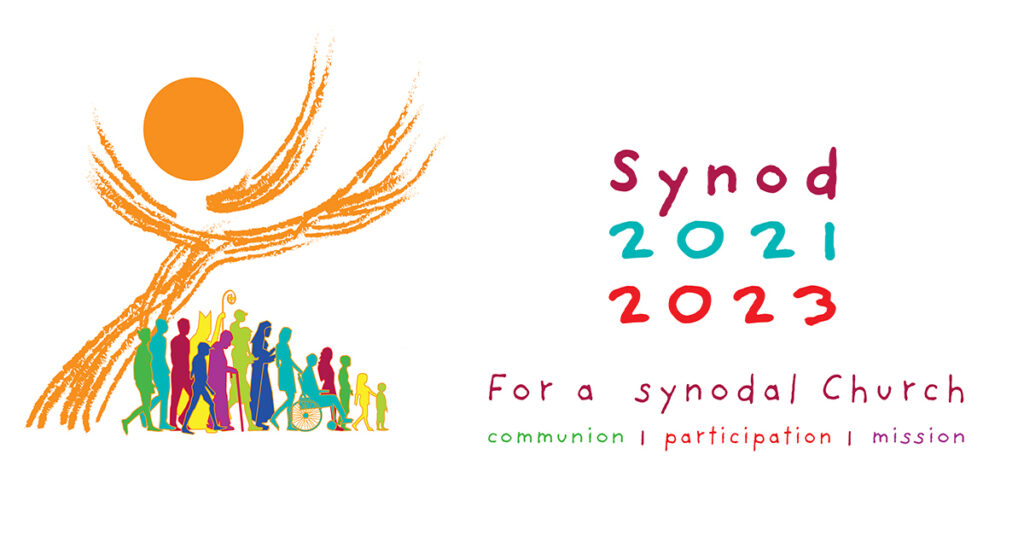 What is the synod?
The synod is a meeting or assembly of bishops intended to advise the Pope on matters of faith and morals and Church discipline and to study the issues relating to the Church in the world today. The entire Catholic Church is invited to participate in the next gathering of the synod of bishops whose theme is "For a Synodal Church: communion, participation and mission."
Pope Francis declared and opened the synod in the Vatican and in every diocese throughout the Catholic world in October 2021. The "diocesan phase" continues until April 2022, and then the process moves to a "continental phase" (September 2022 through March 2023) before concluding in "the universal church phase" at the Vatican with the synod of bishops in October 2023.
Fundamental question
Catholics all over the Diocese of Brooklyn/Queens are asked to respond to the fundamental question of the synod:
A synodal Church, in announcing the Gospel, "journeys together." How is this "journeying together" happening today in your local church? What steps does the Spirit invite us to take in order to grow in our "journeying together"?
Before attempting to answer this question, it is helpful to remember that "journeying together" occurs in two interconnected ways. First, we journey together with one another as the People of God. Second, we journey together as the People of God with the entire human family. These two perspectives enrich one another and are helpful for our common discernment toward deeper communion and more fruitful mission for our times.
We also recommend that you take the time to read the synod background document before responding. This document presents 10 core themes and related questions that will help you to reflect on and explore the meaning of the synod more fully.
Submit your feedback
Individuals are invited to read this Synod Background Document: 10 Core Themes and Definitions (pdf format), then use our Google feedback form to give your thoughtful responses on the 10 questions. Thank you.

You may also use our PDF form (you can fill out the form in your browser, save a copy to your computer, and email it back to us at pastorolqm@aol.com or print the form, complete it, and mail it back to the rectory).

You may also go to www.DioceseofBrooklyn.org/synodsurvey and register to request a copy of the digital synod survey (registration open beginning February 27).