Religious Education Open Registration Day for New Students is Sunday, September 9th, from  10 a.m. to 2:30 p.m in the rectory meeting room (use back entrance at the glass doors near the Blessed Mother's statue).
Classes begin on Wednesday, September 12th, 2018.
Open registration is for public school children of our parish who would like to begin Religious Ed studies this fall. (Students grades 1 through 8 and high school students up to age 16 are all welcome to join.)
An additional Registration Day for both New and Current Students will take place on Wednesday, September 12th in the
school auditorium (McLaughlin Hall) from 3 – 7 p.m.
Go to our main Religious Education page to download the Registration Form and Contract for new students. Be prepared to provide copies of the following:
1. Baptismal certificate
2. Documents verifying other Sacraments already received
3. Religious Education report cards (if student attended previous classes)
Students who have been enrolled in the program previously should bring the Renewal Registration Form they received in class. If you need a copy of your form or additional information, please contact OLQM's Religious Ed Office at 718-263-0907 or email: olqmreled@gmail.com.
A late fee will apply for anyone registering after September 12th, 2018.
---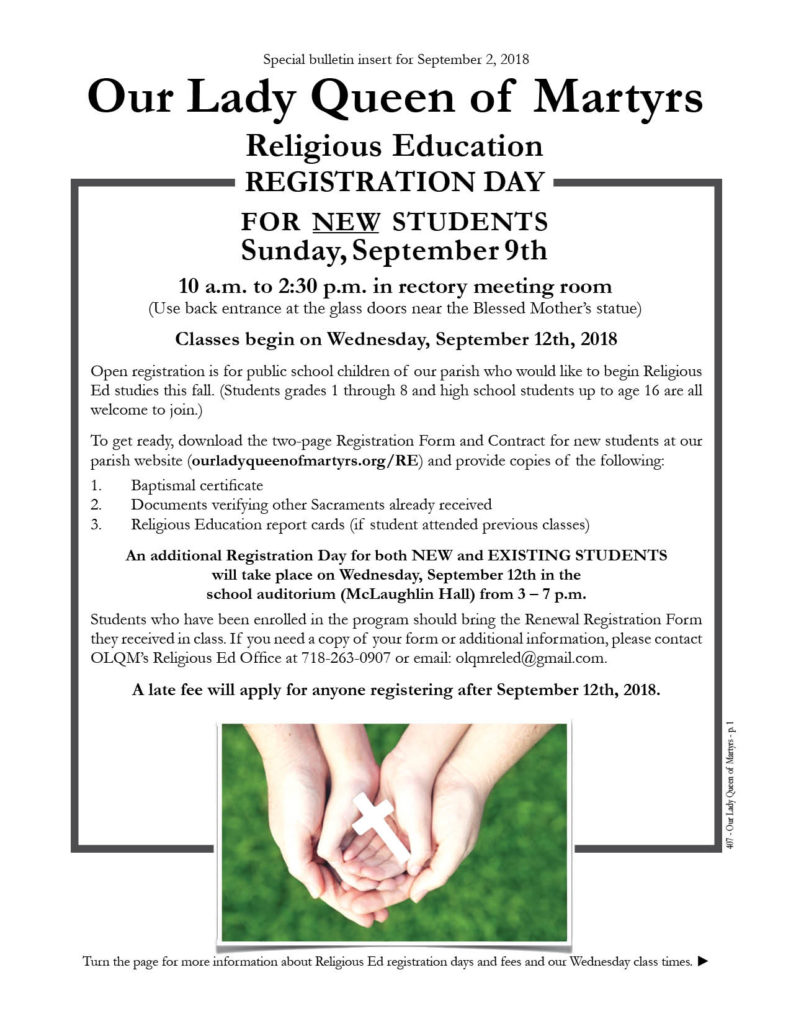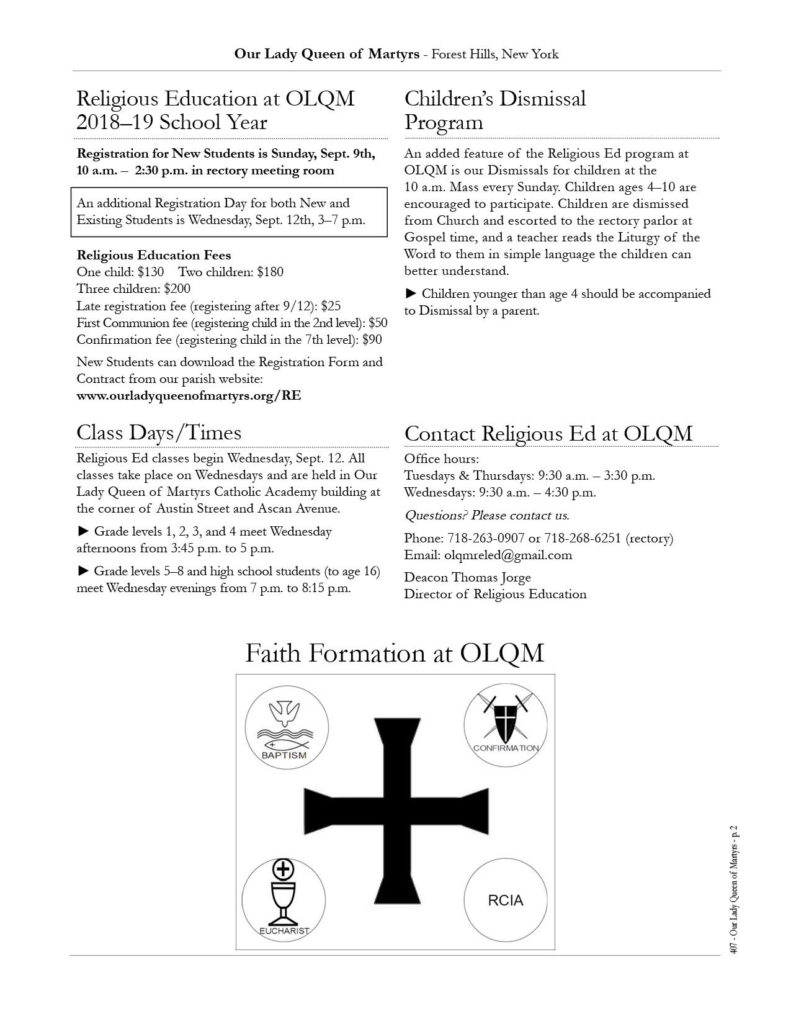 Return to Religious Education Main Page