May 19, 2015 — Pope Francis promotes 2 Queens priests to auxiliary bishops. Congratulations to the Very Reverend James Massa and the Reverend Canon Witold Mroziewski. They will be ordained on July 20.
Read the official press announcement here and watch the Currents video.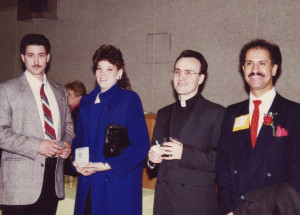 Bishop-elect Mroziewski is currently pastor of Holy Cross Parish in Maspeth.
Bishop-elect Massa is currently Moderator of the Curia in the Diocese of Brooklyn — and he has a special connection to Forest Hills and Our Lady Queen of Martyrs since he served his first assignment as parochial pastor here from 1986-1990. Many in our parish may have warm memories of him from when he was then a newly ordained priest. Sincere congratulations to both men.