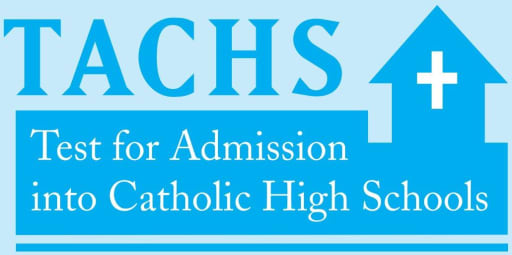 Attention 8th Graders!
TACHS Registration Deadline October 24, 2021
(Internet and phone registration; do not miss the deadline!)
All current grade 8 students in public, private, and Catholic schools who plan to attend a Catholic high school must complete the TACHS admission exam. Register to take the exam at home, online on November 6.
Registration is $65 and will allow students to select three high schools. Go to www.tachsinfo.com or call 866-618-2247 for detailed exam registration information, the TACHS Student Handbook, and an eligibility form.
Additional Information
2021-2022 TACHS Calendar of Events
Brooklyn & Queens Catholic High Schools 
Parent & Student Guide to Choosing a Catholic High School (pdf)
Open Houses: Dates and Admission Contacts (pdf)