Sunday, December 10 at 4 p.m. in OLQM Church
Annual Christmas Concert presented by the Sacred Music Society
Program includes excerpts from Handel's "Messiah" and favorite Christmas carols. Featuring soloists Geraldine McMillian, Dory Schultz and Vaughan Fritts. Tickets: $30. Children 12 and under $10.
Tickets available at the OLQM rectory office during business hours, after Masses on Sunday and at the door. General admission seating.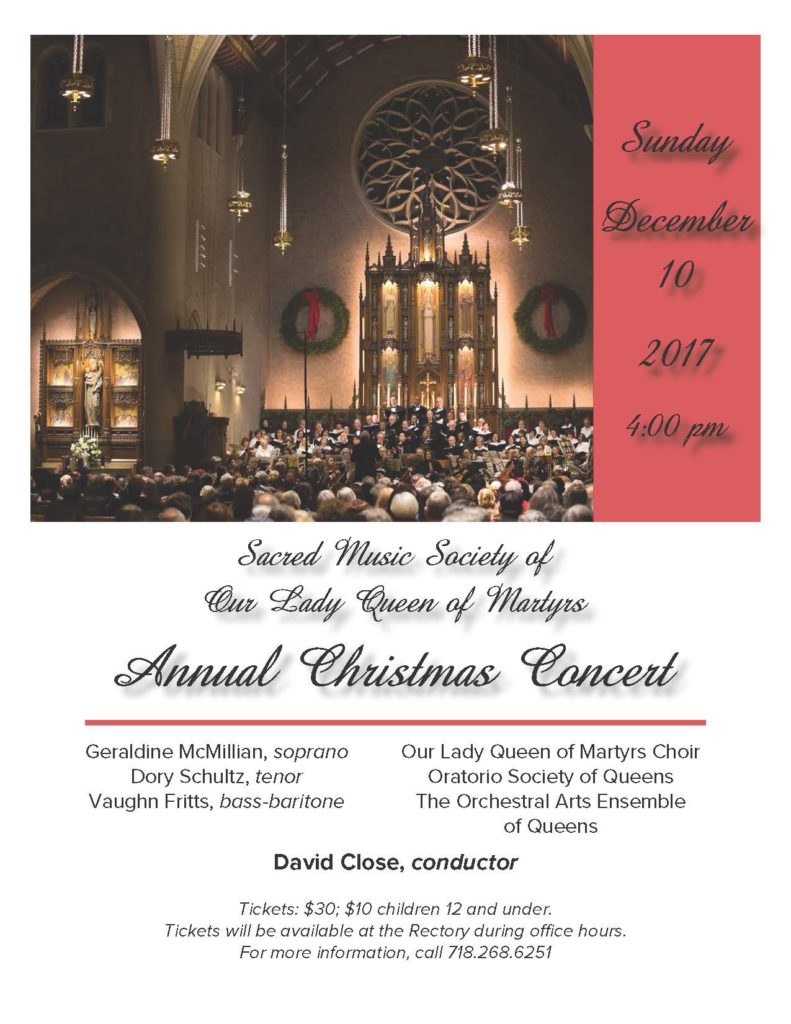 Save