ARISE Together in Christ is a new approach to spiritual renewal and deepening our faith, developing a closer relationship with Christ, growing in community and reaching out in service to others. In the ARISE program, we explore the intersection of faith and life and engage in real dialogue with other parishioners in small faith-sharing communities of 8 to 10 people. It's great opportunity to meet your parish peers and connect with others on a spiritual level.
Season 4 of ARISE @ OLQM  begins the week of February 11th! The theme for this Lenten season is a "New Heart, New Spirit!" We are signing up new participants after Masses (in the church vestibule) on the weekends of January 27/28 and February 3/4.

CLICK HERE for 10 Reasons to Join in the ARISE Together in Christ program.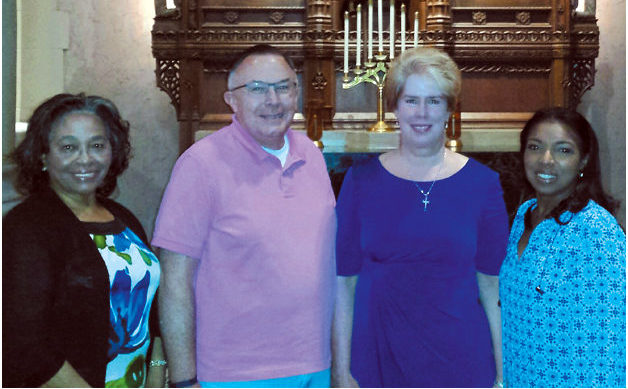 ARISE @ OLQM: Schedule and Themes
There are small faith-sharing groups at OLQM for all ages, for men, women and couples. ARISE consists of five seasons, each season is six weeks in duration, with meeting options available almost every day of the week. Each meeting lasts about 90 minutes. Each season focuses on a basic Gospel theme!
Season 1, Encountering Christ Today, was held in October 2016. To launch the program we were asked to reflect on what it means to encounter Christ through faith sharing.
Season 2, themed Change Our Hearts, was completed during Lent 2017.
Season 3, In the Footsteps of Christ, commences October 2017.
Season 4, New Heart, New Spirit, on themes of forgiveness and reconciliation, begins February 2018.
Future seasons will be announced on this page!
Related Information
ARISE Overview (from Renew International)
ARISE Prayer 
Adult Catholic Education Seminars at OLQM
For questions, contact rectoryolqm@aol.com, which can connect you to one of our ARISE facilitators.Save
Save