Antiphons of Advent
THE ANTIPHONS OF ADVENT: Seven short verses are recited during the evening prayer during the final week of Advent. Read more.
One Prayer a Day for Advent (November 30-December 24)
Thank you, everyone, for supporting our parish's recent Christmas Concert, Giving Tree Gift Appeal and Christmas Fair.
---
Christmas Schedule
Sat., December 20

Christmas Confessions at 12:45 p.m.

Tues., December 23

Christmas Confessions at 11:15 am

CHRISTMAS EVE

 

Wed., December 24

No Confessions

 

5:00 p.m. Mass with Children's Pageant




11:30 p.m. Christmas Carols




Midnight Mass

CHRISTMAS DAY

 

Thurs., December 25

9:00 a.m., 11:15 a.m. (Choir) & 1:00 p.m. Masses


NEW YEAR'S EVE

 

Wed., December 31

5:00 p.m. Vigil Mass for the Feast of Mary, the Mother of God

NEW YEAR'S DAY
Feast of Mary, the Mother of God (Holy Day of Obligation)


Thurs., January 1

10:00 a.m. and 12:05 p.m. (No Confessions)


EPIPHANY OF THE LORD

Sun., January 4

11:30 a.m. Mass with Three Kings Presentation (Note: Start time for the Mass following will be 1:15 p.m.)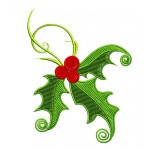 Special Note: Rectory offices will be closed December 25, December 26 and January 1.
Download our Music for Christmas program. Enjoy the lovely words and lyrics of traditional and classic Christmas hymns and songs.
---
Diocese Statement on Immigration Relief
The Diocese of Brooklyn wishes to provide reliable information to parishioners in response to the president's executive order on immigration. You may call a dedicated hotline at 347-979-9360. Read more.
---
Census 2014 Results
Each fall we ask parishioners to commit to giving. Please read the Stewardship Message from Bishop Sanchez and Father Passenant. We also invite you to register, if you are not currently registered as a member of our parish. Our 2014 Census results tell us more about all the people who make up our parish family. Read more.
---
Ongoing Parish Activities here.
2014 Year in Pictures in the photo gallery here.
---
Prayer for Christians in Iraq
Lord, The plight of Iraq is deep and the suffering of Christians is severe and frightening.
Therefore, we ask you Lord to spare lives, and to grant patience, and courage
to continue the witness of Christian values there with trust and hope.
Lord, peace is the foundation of life;
Grant us the peace and stability that will enable the people of Iraq
to live with each other without fear and anxiety, and with dignity and joy.
Glory be to you forever.
This is a prayer request from the U.S. Catholic Conference of Bishops and Pope Francis.

---
Take a Tour
Did you know all the stained glass windows on the north side of the church are dedicated to Christ, and those on the south side are dedicated to Mary? Explore our church's intricate details in this video from NET-TV (2009 archives). Click on the picture. Fun starts at 1:55 minutes.