Lenten Message from Our Pastor

This Holy Season of Lent, we are reminded of this special time in our spiritual lives when we are invited to grow closer to the Crucified and Risen Lord. During the week of March 22, we have invited Father Damian Halligan, S.J. and members of the Jesuit Collaborative to lead us in several days of Ignatian prayer and reflection. Ignatian prayer was begun by St. Ignatius Loyola, the founder of the Jesuit community. It invites us to enter imaginatively into the story of Christ and thus grow closer to Him. We hope that you can make time in your schedule to spend time with the Lord during that week of March 22.  God bless you all! –BISHOP PAUL R. SANCHEZ
---
2015 Lenten Calendar is available for download here.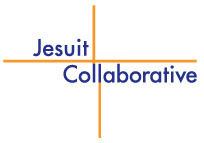 Easter Art Contest for Students Grades 1-2.  Details here.
Lenten Mission with the Jesuit Collaborative
Theme: Journey Toward Jesus (download the schedule)
Monday – Thursday   March 23, 24, 25, 26
following the 12:05 p.m. Mass and again at 7:15 p.m.
---
Children's Choir Schedule here.
---
Annual Catholic Appeal 2015 is underway. More here.

---
SPRING AHEAD WITH FUN at
Taste of the World: March 8
We'll be serving the world on a platter in McLaughlin Hall during our international food festival and restaurant showcase on Sunday, March 8, from 2:30 to 5 p.m. Italian, French, Spanish, Chinese, Lebanese, German and American cuisines are on the menu. Please buy your tickets early. Advance tickets are $20 (or $25 at the door). Raffle tickets starting at $25 are also on sale. Details were sent in a mailing, or read more here.
---
Reserve a Seat Now: Divine Mercy Sunday Bus Pilgrimage (April 12)
Take the pilgrimage with members of the parish Charismatic Prayer Group to the National Shrine of the Divine Mercy (Stockbridge, MA). Read more.
---
Pope Francis in Philadelphia! 2015 World Meeting of Families Tour, Sept 22-25 here.
Pilgrimages to Spain, Italy here.
IMPORTANT UPDATE: Diocese Statement on Immigration Relief here.
---
Prayer for Christians in Iraq
Lord, The plight of Iraq is deep and the suffering of Christians is severe and frightening. Therefore, we ask you Lord to spare lives, and to grant patience, and courage to continue the witness of Christian values there with trust and hope. Lord, peace is the foundation of life; Grant us the peace and stability that will enable the people of Iraq to live with each other without fear and anxiety, and with dignity and joy. Glory be to you forever.
This is a prayer request from the U.S. Catholic Conference of Bishops and Pope Francis.

---
Take a Tour
Did you know all the stained glass windows on the north side of the church are dedicated to Christ, and those on the south side are dedicated to Mary? Explore our church's intricate details in this video from NET-TV (2009 archives). Click on the picture. Fun starts at 1:55 minutes.