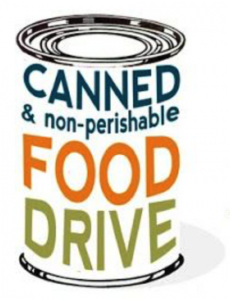 We will collect canned goods and nonperishable foods at Masses on November 14/15 weekend and again at the 10 AM Mass on Thanksgiving Day (November 26). Everything collected will be given to the food pantries at Our Lady of Mercy and Our Lady of the Angelus and will end up on the table of someone in need.
If you are able to give, please choose nutritious items that contribute to the good health of people struggling with hunger. Suggestions:
Canned meats (tuna, chicken, salmon)
Canned vegetables
Canned fruits
Canned and boxed meals (soup, mac and cheese)
Nut butters
Canned or dried beans
Pasta, rice, and cereal
100% fruit juice
Shelf-stable milk
Low-fat, low-sodium, low-sugar products.
Be sure items are not past expiration!
Additional Information: