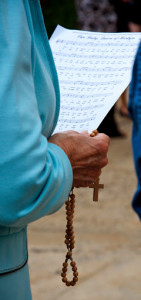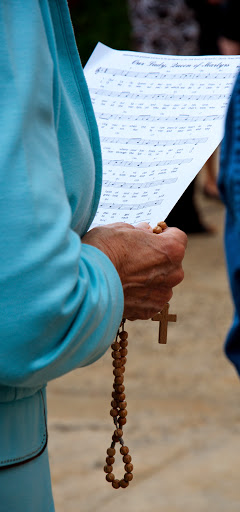 Praying the rosary is a Catholic tradition that honors Mary by reflecting on the events of her life and the gospel stories of Jesus. The Living Rosary is a staple event at Our Lady Queen of Martyrs parish and is prayed twice a year: in May (Mary's month) and October (the month of the rosary). All are invited.
We will organize and form a circle in front of the church on Ascan Avenue and pray a public rosary– a Living Rosary on Sunday, October 8, 2017, after the 1 p.m. Sunday Mass. We need 60 people, with each person representing a bead of the rosary and leading one prayer of the rosary.
We also pray the rosary and Divine Mercy Chaplet daily (Monday through Saturday) after the 12:05 p.m. Mass.
Save
Save
Save
Save
Save