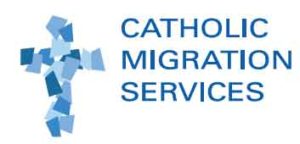 We are doing our best to keep people informed of federal immigration policy changes.
In light of recent executive orders and U.S. Immigration and Customs Enforcement (ICE) activities, the office of Catholic Migration Services (a subsidiary of Catholic Charities Brooklyn/Queens) has prepared helpful flyers, including preparedness plans for knowing your immigration options.
For immigrant parents who have children in the United States: Learn about the steps you can take to ensure that your children will be cared for in the event that parents are detained or deported by immigration officials. Learn about the legal assistance that Catholic Migration Services can provide.
Download here the "7 Step Plan" in English, in Spanish, in Bilingual Chinese-English
Related Information
CMS offers Know Your Rights training programs and naturalization workshops periodically in various churches and community centers in Brooklyn and Queens. For information on naturalization services, call the CMS office at 718-236-3000; read the original letter here:
CMS Immigration Update (last updated 3/30/17).
Additional Resources
What to Do in Light of ICE's Recent Arrests
Family Preparedness Plan (English-Spanish)
Catholic Migration Services of Brooklyn/Queens (website)
"Welcoming the Stranger": Statements by Bishop Nicholas DiMarzio
Save